Artificial Intelligence Document Classification
Artificial Intelligence to Classify Documents for Metadata Extraction.
The most arduous step of digitization is extracting data fields.
Computerized Classification of Documents
Neubus or the Customer can train the AI engine.
The system is always learning and improving Accuracy.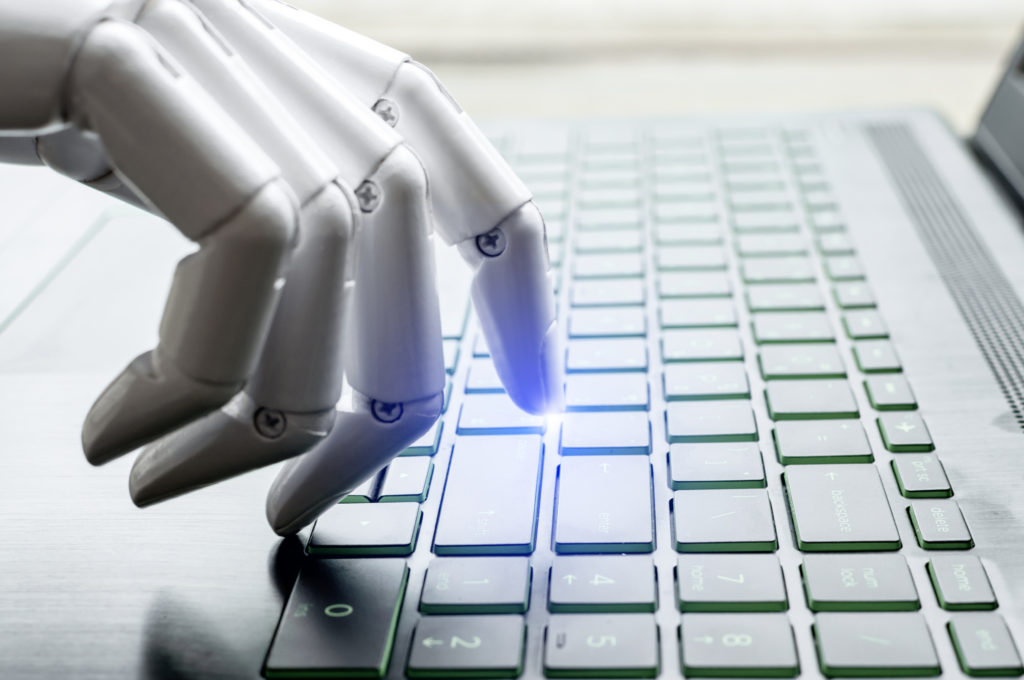 Document Classification with AI:
Manual Process:
Samples of each document class are imported into the system and a training process is started.
Machine Step:
During training, the classifier will take each group of samples used for a document class and examine them for similar characteristics or features.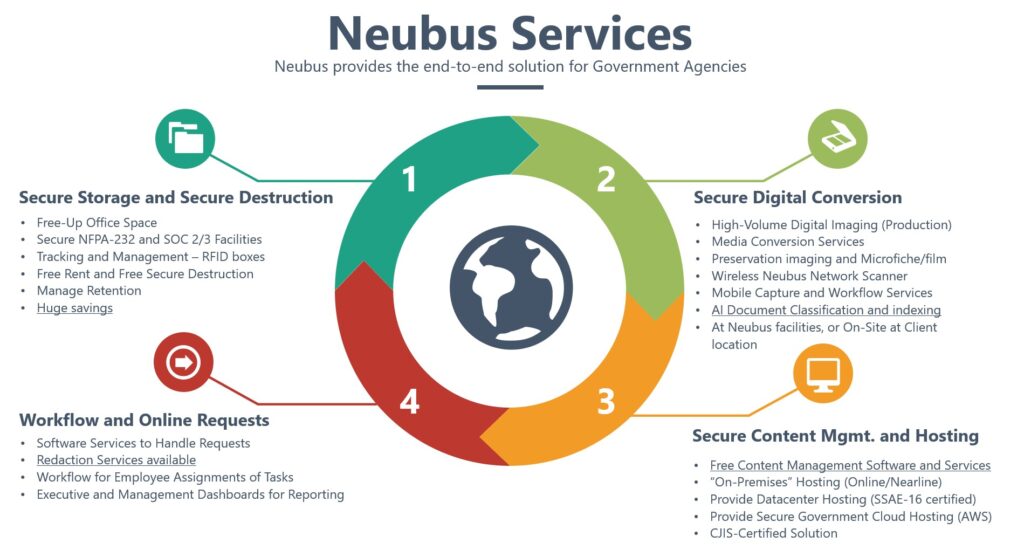 Neubus provides the end-to-end solution for Government Agencies.
Neubus deploys and installs hardware and software, including but not limited to desktop scanners at client sites, servers, applications, and secure hosting services with monitoring and maintenance.
Neubus' turnkey, fully managed services include everything clients may need, relieving them of the burden of putting together their own business operations solutions. With a cohesive end-to-end process connected by well-thought-out and well-integrated Neubus applications and tools, clients have gained many operational efficiencies, both tangible and intangible.