Data Security (CJIS, HIPAA)
Security is the Neubus Focus for Government
Neubus has the Secure Processes and Infrastructure to meet the stringent CJIS requirements of your Agency.
Secure facilities in compliance with NFPA-232, SOC 2, and CJIS requirements
For CJIS projects, all personnel are CJIS background cleared and CJIS Security Addendum Certified
Data storage and transmission follow CJIS guidelines to protect CJI, Confidentiality, PII, and HIPAA data
RFID Tracking and Management of Source Materials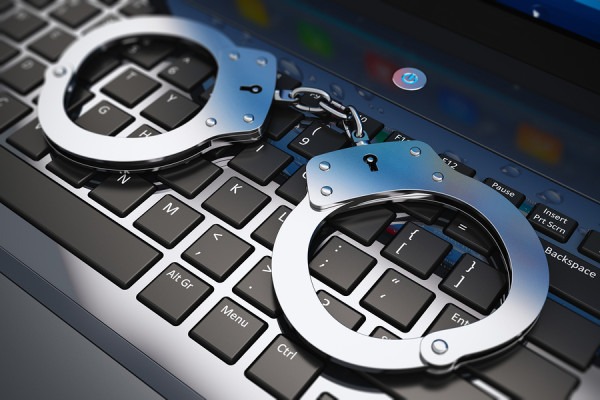 Neubus and CJIS Information
The CJIS Security Policy outlines the "appropriate controls to protect the full lifecycle of CJI (Criminal Justice Information), whether at rest or in transit," irrespective of the underlying information technology model.
Properly securing Criminal Justice Information (CJI) and maintaining compliance with the CJIS Security Policy requires a number of security controls aimed at ensuring only authorized individuals have access to the CJI. The principal of least privilege is one of the most fundamental underpinnings of the CJIS Security Policy based on a "need-to-know, right-to-know" standard.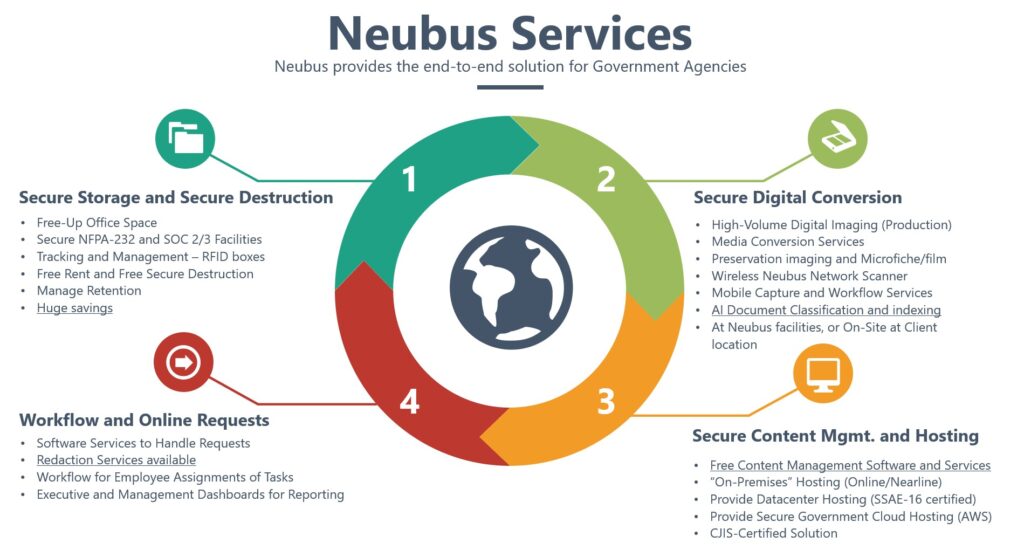 Neubus provides the end-to-end solution for Government Agencies.
CJIS Considerations
The CJIS Security Policy provides Criminal Justice Agencies (CJA) and Noncriminal Justice Agencies (NJCA) with a minimum set of security requirements for access to FBI CJIS systems and information for the protection and safeguarding of CJI. Neubus monitors for compliance with CJIS Security Policy requirements where applicable, for data in transit or at rest, CJIS clearance of all personnel, signing CJIS security addendum agreements with our clients, and all other detailed CJIS requirements.
Neubus has years of experience working with the largest CJIS agencies and ensuring CJIS compliance to protect data. These agencies include Departments of Criminal Justice, Department of Justice, Juveline Justice Departments, and Taxation Departments.