Secure Digital Conversion
Secure Digital Conversion for Government
Neubus has the Secure Digital Conversion that your Agency needs.
High-Volume Digital Imaging and Media Conversion Services
Preservation Digital Imaging
Desktop and Lexmark Imaging and Workflow
Mobile Capture and Workflow Services
AI Document Classification and indexing
Neubus Secure Digital Conversion Services provide Government Agencies with the most complete, turn-key Imaging Services systems available today.
Our Neubus employees are DPS and CJIS Certified.
Neubus utilizes a time-proven methodology for the imaging processes, including As-Is, To-Be, and GAP Analysis, Business Case, and Pre-production Pilots before Production work begins.
Neubus provides a unique and comprehensive software platform, including Logistics/Tracking software, Inventory Management Software, Mobile, Desktop, and Production Capture Software, and an AI-based Document and Video Processing Software.
Our imaging expertise includes high-end Production Capture, Preservation Scanning, Desktop and Mobile Capture, Audio/Video Conversion, and Microfilm/Microfiche Conversion.
Content is search enabled, using OCR/ICR capture and metadata capture.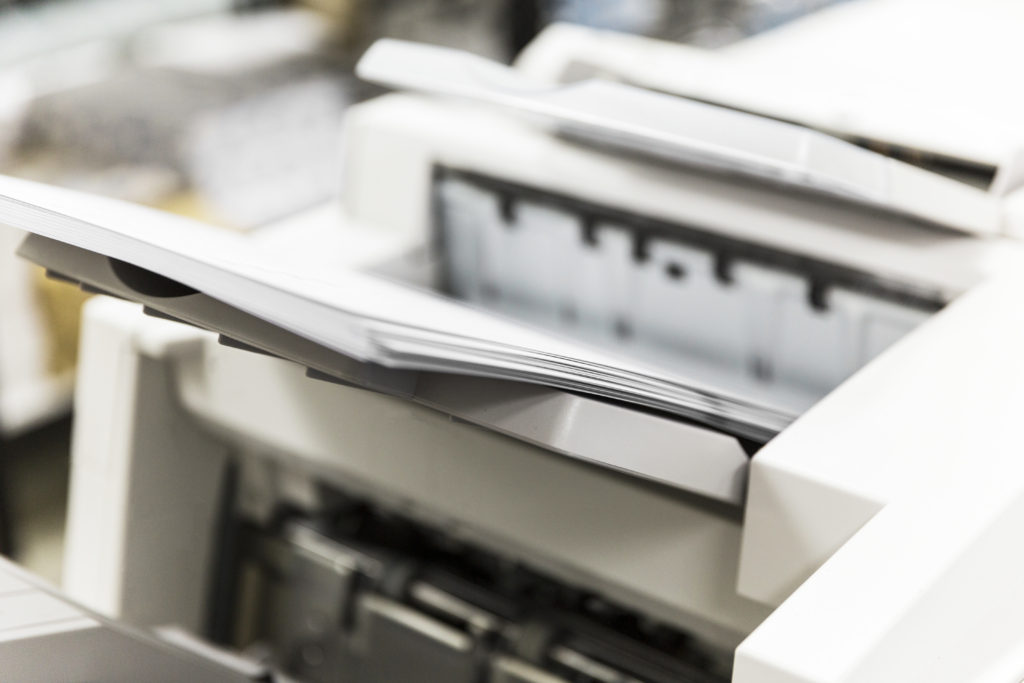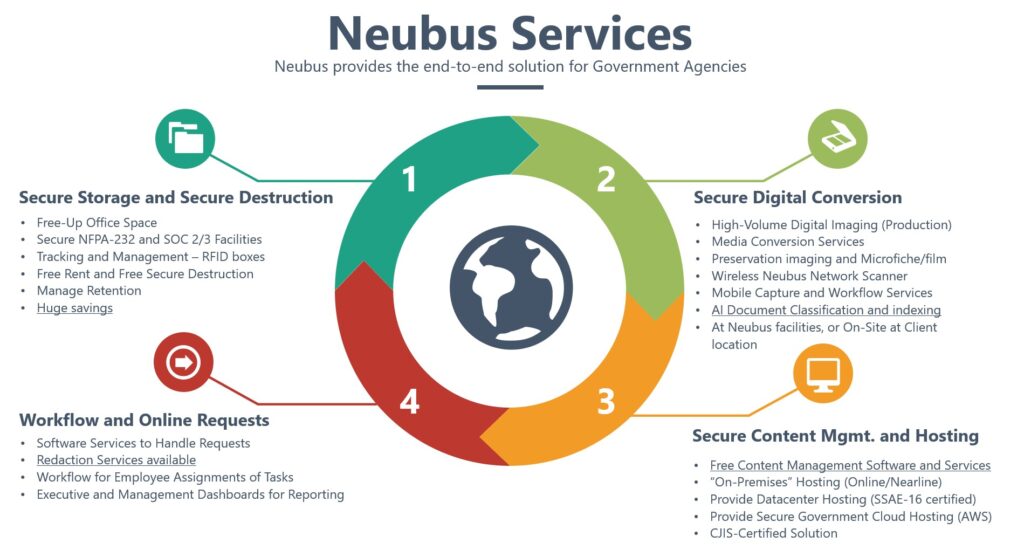 Neubus provides the end-to-end solution for Government Agencies.
Neubus deploys and installs hardware and software, including but not limited to desktop scanners at client sites, servers, applications, and secure hosting services with monitoring and maintenance.
Neubus' turnkey, fully managed services include everything clients may need, relieving them of the burden of putting together their own business operations solutions. With a cohesive end-to-end process connected by well-thought-out and well-integrated Neubus applications and tools, clients have gained many operational efficiencies, both tangible and intangible.