Two Decades of service to government agencies.
About Us
Through a host of competitive advantages and our unique approach to services, Neubus has become the market leader in helping government agencies capture, store, manage, and share documents and information.
OUR BACKGROUND
Austin, Texas based Neubus Inc. was founded by executives Chris Albury and I-Hsing Tsao to help government agencies increase efficiency, reduce costs, and provide better services by converting their documents to electronic images and data.
Historically, most national-level imaging and document management providers were "jacks of all trades" leaving large gaps in the expertise, products, and services available to government agencies. At Neubus, we focused on becoming the best at helping under-served government agencies move from paper-based to paperless processes.
We have extensive experience helping agencies capture, store, manage, and share information previously stored on paper and microform. Our technology platform is based on open systems, and our customized solutions cater to the specific needs of hundreds of state and local government agencies.
Over the last two decades, Neubus' superior knowledge of government imaging projects has helped us earn continued selection as the vendor of choice for state contracts. Through a rigorous, competitive selection process, Neubus was awarded statewide contracts for imaging with the state of Texas and the state of California, as well contracts with the federal government.
From licensing and regulation to health and human services, our experience covers all aspects of the public sector. We have made it our business to understand the data and business needs of every agency and built our platform to support any custom requirements you might have.
PHILOSOPHY
At Neubus, we believe in building our business around you.Through a host of competitive advantages and our unique approach to services, Neubus has become the market leader in helping government agencies capture, store, manage, and share documents and information.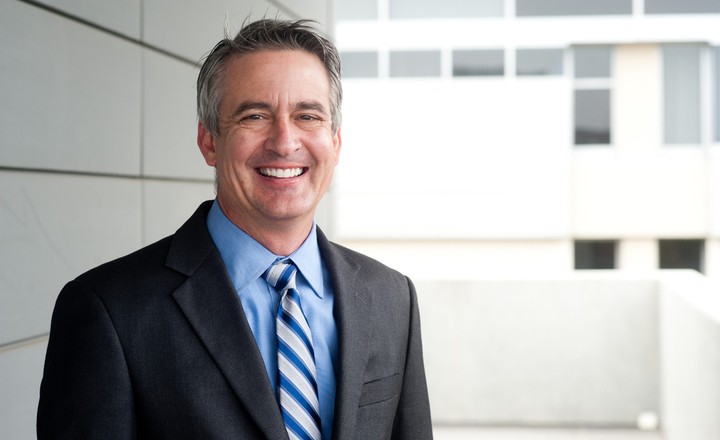 Neubus Advantages
Flexibility – The entire Neubus team is committed to your satisfaction, and we pride ourselves on providing the highest possible levels of service to our customers. Whether you need to capture a few boxes full of paper or entire file rooms of information, we'll work with you to understand your needs and provide the hardware, software, and staff to help you achieve your goals. Read about some of our customer success stories now.
Scalability – Neubus solutions are completely scalable, whether you have 7 employees or 70,000. We operate some of the largest production scanning facilities in Central Texas and use the same open technology platform and proven processes for every client. Our pricing is determined by the type and volume of work you require. This way, every customer achieves a rapid ROI not possible with other pre-packaged software implementations.
Best-in-Breed Technology and Practices – We focus on the latest advancements in document imaging to ensure that we bring you the most effective solutions available. Most software vendors must promote their own technologies, regardless of whether or not they're the best available. At Neubus, we start with a platform built on open standards and developed by our experts to allow for maximum customization and features. Then, we integrate other industry-leading technologies to offer the best possible solution for your needs.
Security – We offer secure, online and off-line storage, backup, and recovery services to ensure the redundancy of your critical records, minimize the risk of loss, and aid in disaster recovery. Additionally, our staff members are subjected to rigorous background testing and training, and we provide 24/7 monitoring of our production facilities to protect the integrity of your documents.
Competitive Pricing – Neubus invests heavily in technology and process innovations, enabling us to offer the most competitive pricing in the industry. Often, working with other software vendors, systems integrators, or service bureaus can mean that you have to pay additional fees for every organization involved in the process. Each company will have a profit margin to cover, built into your transaction cost as hardware and licensing fees, custom development work, installation services, staffing, annual maintenance fees, software upgrades, or other products and services. Because Neubus is a single source provider, there are no other parties involved to increase your fees. You pay for only the type and amount of service you need.
Rapid Deployment – Most complex, packaged software programs aren't set up for rapid customization based on the unique needs of government agencies, and they can take anywhere from 18 to 24 months to roll out. Neubus solutions were designed with your needs in mind. We can help you achieve cost savings and greater efficiency by deploying most systems in just 6 to 8 weeks.
Accountability – With one-stop service, you'll only have one company to call for help with your solution, and our team is never more than a phone call away. Outsource your time and effort-intensive document conversion functions to the industry experts, and allow your team to retain its focus on your agency's core objectives.
Neubus Leadership Team
With decades of combined leadership experience, Neubus' executive team brings a wealth of knowledge from some of the world's most-formidable companies.
Chris Albury
Co-founder, Chief Executive Officer
Chris Albury brings over twenty years of high technology experience to Neubus. Mr. Albury developed his unique blend of expertise in e-Business, software development, strategic outsourcing, and business development during years of experience with leading companies such as IBM.
While employed by IBM, Mr. Albury served as Project Executive responsible for delivering all procurement outsourcing services to Lucent Technologies. He also served as Program Director responsible for the delivery of IBM's collaborative computing infrastructure and the architecture and deployment efforts surrounding IBM's high-availability Lotus Notes deployment. Mr. Albury's other professional accomplishments include serving as the Senior Programming Manager responsible for IBM's UNIX AIX Worldwide Development and Support. Mr. Albury has a B.A. in Chemistry and has completed advanced management programs at Harvard Business School and the University of Texas at Austin.
I-Hsing Tsao
Co-founder, Chief Technology Officer
I-Hsing Tsao has over twenty years of experience in information technology and software development and holds seven patents related to information technology. His professional background includes orchestrating the architecture and deployment of procurement and desktop technologies for Lucent Technologies and serving as lead architect for IBM's UNIX AIX systems management development.
Dr. Tsao previously represented IBM on the multi-vendor Common Open Software Environment steering committee in support of cross-platform development. He brings industry-leading technology expertise and a unique background in managing projects and customer support organizations to his role with Neubus. Dr. Tsao received a Ph.D. in Chemical Engineering and M.S. in Computer Science from Montana State University.