Secure Storage and Destruction
Secure Storage and Destruction for Government
Neubus has the Secure Document Storage and Destruction Service that your Agency needs.
Free-Up Office Space
Secure NFPA-232 and SOC 2/3 Facilities
Tracking and Management – RFID boxes
Free Rent and Free Secure Destruction
Manage Retention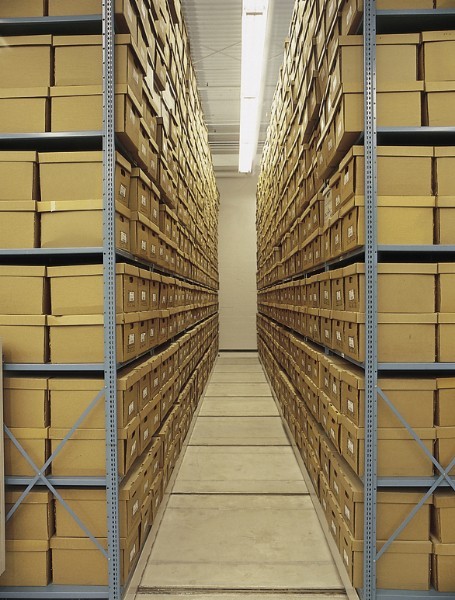 Neubus Secure Document Storage and Destruction Services provide Government Agencies with the most complete, turn-key Records and Information Management systems available today.
Our Neubus facilities are NFPA-Compliant with SOC 2/3 certification and ESFR Fire Suppression.
Neubus utilizes RFID tracking for "Intelligent Boxes" that are tracked electronically through the management process.
Our Data Destruction Services include secure destruction (P7 to P3) ensuring PII and classified data is secure.
These services are offered FREE OF CHARGE to our Information Management customers!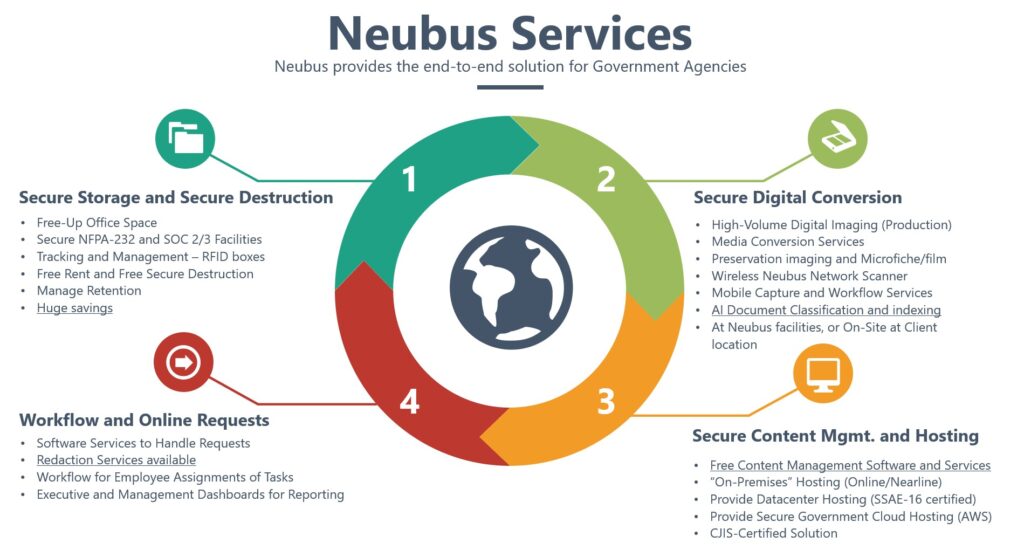 Neubus provides the end-to-end solution for Government Agencies.
Neubus deploys and installs hardware and software, including but not limited to desktop scanners at client sites, servers, applications, and secure hosting services with monitoring and maintenance.
Neubus' turnkey, fully managed services include everything clients may need, relieving them of the burden of putting together their own business operations solutions. With a cohesive end-to-end process connected by well-thought-out and well-integrated Neubus applications and tools, clients have gained many operational efficiencies, both tangible and intangible.